---
Welcome to John F. Kennedy
Elementary School
Para ver esta página en español, haga clic en "Select Language" en la esquina superior izquierda.
---
Crazy schedules make coming to night events difficult? Want to get more information about your student's education but not have to try to get everyone out and to the school after hours?
Join us for our first ever...
Virtual Math Night
February 23rd @ 6:30-7:30PM
Link: http://www.youtube.com/channel/UC2uniHoCowYv NGJiEilHkg/live
If you have trouble with this page, please see our FaceBook page for a link, or cut and past the first address into your browser.
---
UPDATE: JUMP ROPE FOR HEART EVENT POSTPONED UNTIL THURSDAY, 2/16 DUE TO POSSIBILITY OF RAIN
---
UPDATE- VOLUNTEERS NEEDED
2/3/2017
Dear Parents of JFK Students,
We are having our Jump Rope for Heart Event on Friday February 10th, 2017.
Mrs. Barnard is coordinating the event, and needs some parent help to run the stations with her awesome sixth grade students. You would need to commit to a time slot of 8am-9:15 to assist 6th,5th and 1st grades or 1pm-2:30 to assist with TK, K, 2nd, 3rd, and 4th grades.
If you can volunteer, email Mrs. Barnard: jbarnard@rusd.k12.ca.us and she will put you at station.
Thank you,
JFK Team
---
Upcoming Dates to Remember..
January 20- February 10th Jump Rope for Heart Fundraiser
January 24th- PTA Meeting
February 10th- Jump Rope for Heart Event
---
English Language Advisory Committee
(ELAC)
Thursday, 2/16 at 2:45
---
Student of the Month Assemblies
Friday, December 1/27
1st and 2nd: 8:20-9:05
3rd and 4th: 9:10-9:55
Kindergarten: 10:00-10:45
---
Office hours are 7:30 AM to 3:30 PM
---
100 Mile Club - Wednesday and Friday mornings before school 7:40-8:00 AM
Special 100 Mile Club run Thursday, 12/16 3:30 to 4:30 PM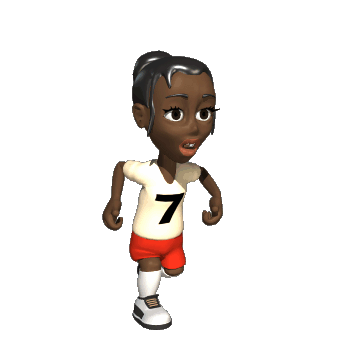 ---
Monday- wear your college shirt!
Wednesday- wear your Kennedy spirit wear or colors
!
Friday- wear your 100 Mile Club shirt!
---